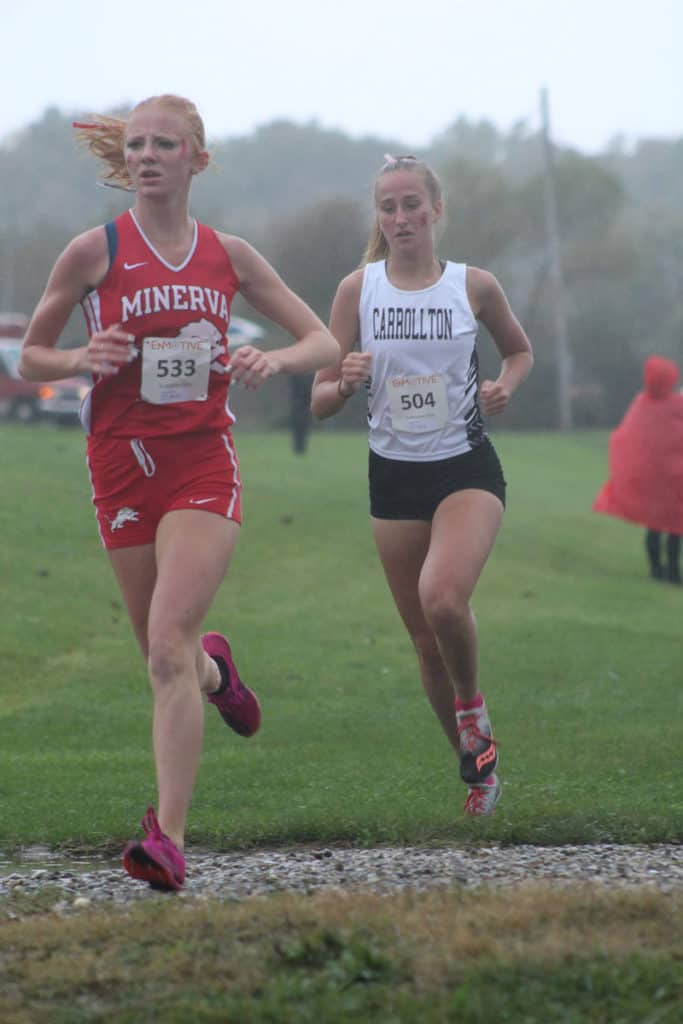 Four teams and two individuals are advancing to the Regional Cross Country meet Saturday at Pickerington.
Minerva is sending its girls and boys teams and Carrollton and Sandy Valley will send their girls teams in Division II, while Malvern is sending Lanie Bower and Landyn Huffman in Division III.
The Lady Lions swept second through sixth places to clinch the team title with 20 points Saturday at the East District sectional at Cambridge. Sandy Valley finished third with 118 points and Carrollton sixth with 176. The top eight teams and top 32 individuals advanced.
Hera Hoffee led the Lions in second with a time of 19:30.55, followed by Hannah Ison (19:43.01), Jenna Cassidy (20:00.30), Caitlyn Hopple (20:09.88) and Kayla Crissman (20:19.73). Tori Dunham (seventh) and Anabelle Crissman 21st) rounded out the team.
Kaydence Hoover paced Sandy Valley in 8th place with a time of 20:27.96, followed by Casey Russell 16th, Deana Petersen 23rd, Kaila Sarver 26th and Peyton Nicholson 48th. McKenna Burk 75th and Jasmine Shoemaker (116th) completed the team.
Hillari Baker notched a 10th place finish (20:31.33) for Carrollton, followed by Maddie Burgett 27th (22:08.92), Elizabeth Funkhouser 41st (23:11.19), Zoe Kuhn-Goodspeed 43rd (23:13.11) and Kayla Lewis 61st (24:23.27). Lucia Fonseca-Dolado 75th and Keira Taggart 78th rounded out the team.
Division II boys
Minerva won the boys sectional title with 64 points, led by Connor Shingleton, who won the individual championship with a time of 15:54.91. Other teammates earning points included Grasyn Rettig 10th (17:20.06), Mason Steele 12th (17:36.31); Ryan Cassidy 17th (17:44.26) and Brandon Davis 30th (18:13.28). Owen Grubb 31st and Connor Norris 41st completed the team.
The top six teams and to 24 individuals qualified. Carrollton placed 12th. Runners included Rick Sibila, Andrew Lane, Garrett Bourquin, Brody Wade, Turner Eddy, Grayson Rodgers and Kobe Green.
Division III Boys
Huffman earned an individual spot at the regional meet by placing seventh with a time of 17:49.74. The top 12 individuals advanced. Conotton Valley's Evan Siedel 16th and Malvern's Seth Kandel 19th fell just short of qualifying.
"We were happy to see our boys run their best this week. Landyn has been a leader for us all year and to see him qualify for the regional meet was awesome. Landyn has truly developed into a great runner and teammate. we are excited to see what he can do next week," said Malvern Coach Jeremy Maher.
Division III girls
Lanie Bower finished in the final qualifying position, 20th with a time of 22:16.35. The team placed 8th and included Rayne Theiss, Emma Debo, MacKenzi Riley, Alexis Felter, Megan Kuba and Emily Nevi.
"Lanie was able to reach her goal this week of qualifying for the regional meet and did just that in tough fashion by placing 20th overall. We were proud of her effort and are excited to see her run again at the regional meet," Maher said.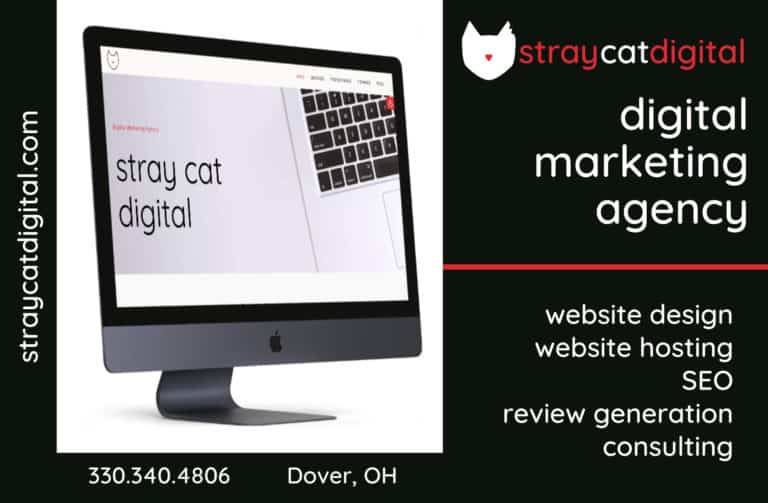 Sign up for our Newsletter
Interested in a monthl roundup of stories? Enter your email to be added to our mailing list.