Off-Street Parking
Offstreet parking available in downtown Carrollton. Paved lot. Close to Courthouse and Public Square. Reasonable rates. Call 330-691-0118 or 330-805-7642.
Buying Guns
Top prices paid for clean pre-owned guns, rifles, handguns and Thompson center muzzleloaders, estate purchases also. RUNZO'S Outdoor Sports on the strip St. Rt. 62 in Beloit 330-537-2137. Check Us Out on FB.
Wanted
Standing Timber & Walnut Trees. CALL Carroll County Logging 330-738-2050 or 440-897-0863 Local and 25 Years Experience!
Real Estate
EQUAL HOUSING OPPORTUNITY
All real estate ads published in The Messenger classifieds are subject to the Federal Fair Housing Act, which makes it illegal to advertise any preference, limitation or discrimination based on race, color, religion, sex, handicap, familial status or national origin intention to make any such preference, limitations or discrimination.
State laws forbid discrimination in the state, rental or advertisement of real estate based on factors in addition to those protections under federal law.
The Carroll County Messenger will not knowingly accept any advertisement for real estate which is in violation of the law. All persons are hereby informed that the dwellings advertised are available on an equal opportunity basis.
Take advantage of a hot real estate market! Call Newell Realty & Auctions LLC today! 330-627-2350.
Household
Gordon's Furniture CLEAN-OUT SALE! Starts January 4, Great Deals! Check Us Out on Facebook, Mon., Tues. Thurs. & Fri, 9 to 5:30, Closed on Wed., Sat. 9 to 2. 330-868-1099 Gordon's Furniture – Minerva.
Help Wanted
Housekeeper, 1 day per week, fair wages, ranch style home, call Sonny after 2 p.m. 330-904-7651.
Carroll Health Care Center
NEW, INCREASED WAGES!!!
Full time. We are now hiring full-time STNA's to join our team! We are now offering INCREASED WAGES and a strong team environment. We also offer full-time STNA's tuition reimbursement and a $3,000 sign-on bonus. Full-time employees are eligible for health, dental, and vision benefits, 401(k), and are also able to enroll in supplemental benefits through Aflac. Make a difference in the lives of seniors and other residents in our skilled nursing and rehab facility. We provide top medical care and tailored treatment plans in a comfortable setting that feels like home. Make an impact with a rewarding career with us! Apply today!" 648 Longhorn St., Carrollton – 330-627-5501
Hall Machine has great opportunities for Machinists that want a great place to work, great pay, a $2/hour shift differential, flexible work schedules and great benefits! You will sets up, maintain and operate manual and CNC equipment (G&L Mill, VTL, Tri-Tool and Hone) to perform other machining operations on steel and alloyed materials. The position will determine the operation sequence, selection and adjustment of the machine to perform properly. You may operate other computer numeric controlled machinery as needed to meet production; and welding may be required on occasion.
If you have: 3 – 5 years of machining experience required, Programming knowledge preferred, Giddings & Lewis CNC 800 Control experience desired, Fork-lift experience required, Good knowledge of and experience working with steel, Layout and light welding previous experience required and Must be able to read and interpret blueprints & BOM's.
Call or email your resume to- Jim France/Recruiter @ 330.933.8328; jimfrance727@gmail.com.
St. John Villa – January 13 & 14 from 10 a.m. to 3 p.m. for Full and Part-Time Adult Day Service Staff, Full Time Cook, Full Time House Manager Position, stop by 701 Crest St., Carrollton, OH or call 330-627-9789.
Ad goes here.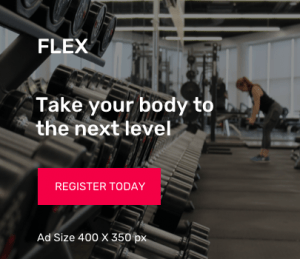 Ad goes here.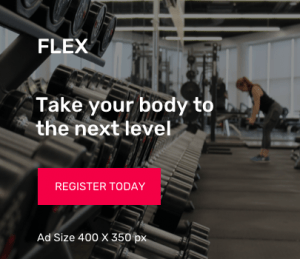 Sign up for our Newsletter
Interested in a monthl roundup of stories? Enter your email to be added to our mailing list.