Services
Stacy's Deliveries – Will pick up your medication, groceries, food orders etc.
Plus take you to appointments (Doctor, Dentist or Hair) in Carrollton $5 and out of town within a 15 mile radius additional cost per mile. Fully Insured, Licensed,
Reliable. References available upon request. Call today and make life easier. 330-778-1517.
Buying Guns
Top prices paid for clean pre-owned guns, rifles, handguns and Thompson center muzzleloaders, estate purchases also. RUNZO'S Outdoor Sports on the strip St. Rt. 62 in Beloit 330-537-2137. Check Us Out on FB.
Wanted
Standing Timber & Walnut Trees. CALL Carroll County Logging 330-738-2050 or 440-897-0863 Local and 25 Years Experience!
Real Estate
EQUAL HOUSING OPPORTUNITY
All real estate ads published in The Messenger classifieds are subject to the Federal Fair Housing Act, which makes it illegal to advertise any preference, limitation or discrimination based on race, color, religion, sex, handicap, familial status or national origin intention to make any such preference, limitations or discrimination.
State laws forbid discrimination in the state, rental or advertisement of real estate based on factors in addition to those protections under federal law.
The Carroll County Messenger will not knowingly accept any advertisement for real estate which is in violation of the law. All persons are hereby informed that the dwellings advertised are available on an equal opportunity basis.
Take advantage of a hot real estate market! Call Newell Realty & Auctions LLC today! 330-627-2350.
Household
Bedroom Furniture at Gordon's, Ashley, Perdue and American Wholesale. Beds, Chest, dressers! Check Us Out on Facebook, Mon., Tues. Thurs. & Fri, 9 to 5:30, Closed on Wed., Sat. 9 to 2. 330-868-1099 Gordon's Furniture – Minerva.
We have a Great Selection of Giftware, Sheet Sets, Lamp Sets and assorted accessories for your home. Check Us Out on Facebook, Mon., Tues. Thurs. & Fri, 9 to 5:30, Closed on Wed., Sat. 9 to 2. 330-868-1099 Gordon's Furniture – Minerva.
Organize your home NOW. Many bookcases, cubbys, cabinets and stands. Ashley, Sauder and others. Stop in today.
Check Ours Out at Gordon's in Minerva. Come Check them out. 330-868-1099
Cement Equipment
Power Cement Trowel Model JA 45H, White Man. Quick Pitch Power Trowel 36" 8 HP Honda, MQ Mulriquir 3.5 HP Honda, Champion 30" Power Trowel. For additional info call Hoot Burke at 330-627-0965 after 7 p.m.
Help Wanted
Busy Local Eatery offering competitive pay, great tips, evening and weekends, experience needed. Kitchen and Server positions available. Stop by The Normandy Inn (Minerva) or call 330-868-6040.
The Augusta Christian Church, an independent New Testament Church is seeking a part time minister. One who is community and youth oriented. Please send your resume to: Augusta Christian Church, PO Box 9, Augusta, OH 44607. Text 232-247-1153 or 330-397-4525 for more information.
Departments/Staffing needed for Dietary, Housekeeping, Day-turn /Midnight STNA's Day-turn/Midnight nurses (RN or LPN) and Activities.
Kaitlyn Kay, LNHA. Applications available at Carroll Health Care Center – 648 Longhorn St. NW, Carrollton, OH 44615 or call 330-627-5501.
The Village of Dellroy is seeking a part-time maintenance worker. Please call 330.440.1370 or email villageofdellroy@gmail.com for more information. Applications are due August 2, 2021.
Equipment
T1510 New Holland Tractor Diesel W/Mower under 500 hours, call for details 330-806-0768.
Garage/Moving Sales
July 30 & 31, 2021 (9 a.m. to 4 p.m.) 5157 Alliance Rd. NW, Malvern. Arrowheads, Antiques, Dolls, Clothing, Tools and lots of Great Stuff.
ONE DAY ONLY!!! 6141 Avon Rd., NE, Carrollton. August 7, (9-3) Antiques, Collectables, Craft Supplies, Wood Burner (whole house), Winter Coats, Bedding (all sizes), Pampered Chef and Household Items. Plus Much More!
Moving Sale
August 5-6-7, 2021, 171 Willow Rd. SE., Carrollton (10 a.m. to 5 p.m.).
Ad goes here.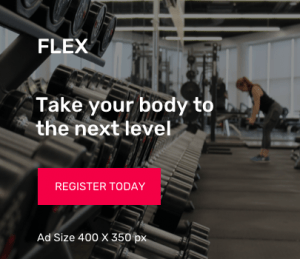 Ad goes here.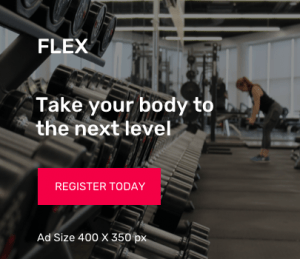 Sign up for our Newsletter
Interested in a monthl roundup of stories? Enter your email to be added to our mailing list.